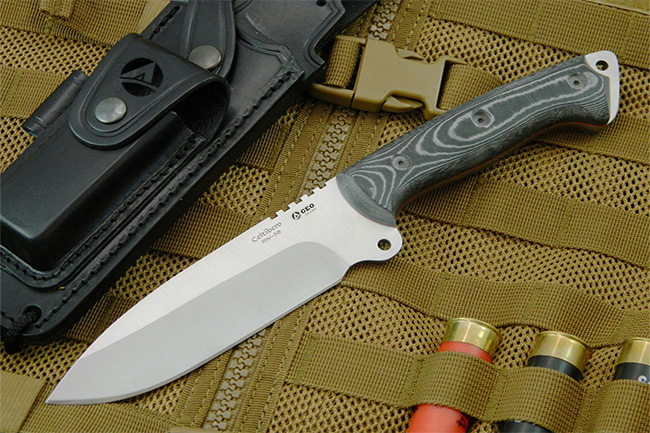 The Ageo knives are a brand new creation. These knives and pocket knives are made by one of the most prestigious craftsmen of Albacete, the home of Spanish cutlery. These artisans have worked in the cutlery industry for many year,s and their experience is evident within this brand.
Tte Ageo brand has a wide choice of survival cutlery in its range. The main models of the brand are: Ageo Bushcraft Knife, Ageo Woodlore Bushcraft Knife, Ageo Axarquia Bushcraft Knife, Ageo Gladius Survival Knife, Ageo Celtibero Survival Knife, Ageo D2 Hispanus Survival Knife, Ageo Explorer Survival Knife, Ageo SV Folding Knife, and Ageo Cartago Folding Knife.
Special molybdenum vanadium steel is used in Ageo products, with some D2 steel also being used. A high quality leather sheath and easy maintenance combined with its strength and cutting edge durability make the Ageo brand popular amongst its users.