If you can't find what you were looking for you can download Muela's catalogue by clicking here, and order any item sending an email at info@huntingandknives.co.uk. You'll have it delivered in 7 working days.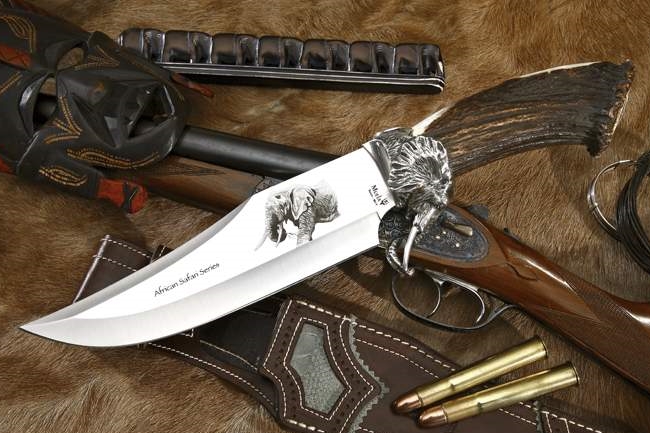 Muela has over half a century of experience in manufacturing sporting knives. As a result of this Muela is able to offer a wide selection to the customer. Whatever you choose, you are bound to find a model which best suits your needs. The range includes classic hunting designs and also general knives, made from fine natural materials, such as horn and wood. The range encompasses the most modern, inalterable compounds and special coatings which are found on tactical models to the exceptionally functional and practical shape of our more traditional knives.
Muela knives are today sold throughout the world, with two unchanged basic features that have become their mainstay, quality and craftsmanship. These two enviable concepts are most evident among their line of luxury models, these are pieces based on exclusive designs to be admired. they are enriched with precious materials and exotic wood which make them truly jewellery adorned weapons. These are produced in limited, numbered editions which are most sought after by collectors around the world. We would like to invite you to take a closer look at the hundreds of models now produced in the Muela factory where our work over many years has ensured that you hold the very best in your hand.