---
If you can't find what you were looking for you can download Cudeman's catalogue by clicking here, and order any item sending an email at sales@huntingandknives.co.uk. You'll have it delivered in 7 working days.
---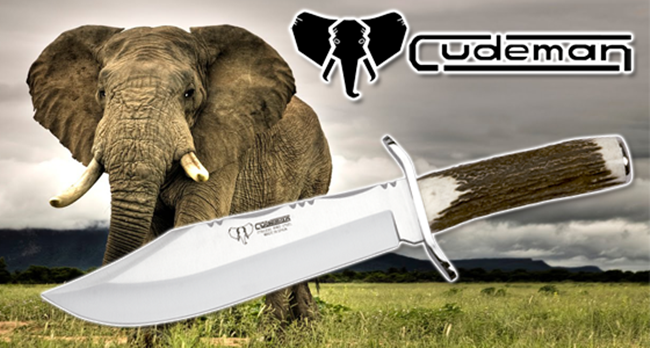 Cudeman began his career making hunting knives and hunting pocket knives. In more recent times, with thanks to his great vision and good work, Cudeman has concentrated on tactical, bushcraft and survival knives. More than 35 years of dedication to the industry has ensured that his array of tactical knives are known and appreciated throughout the world.
Many of the Cudeman products are renowned throughout Europe, including the MT1 tactical knife, MT4 tactical pocket knife and the JJSK, an ergonomic survival knife which is perfect for bushcraft activities.
These products together with other creations in the range, make Cudeman, one of the most requested brands on the market.
Compare Products
You have no items to compare.
New Products