---
If you can't find what you were looking for you can download ARCOS' catalogue by clicking here, and order any item sending an email at sales@huntingandknives.co.uk. You'll have it delivered in 7 working days.
---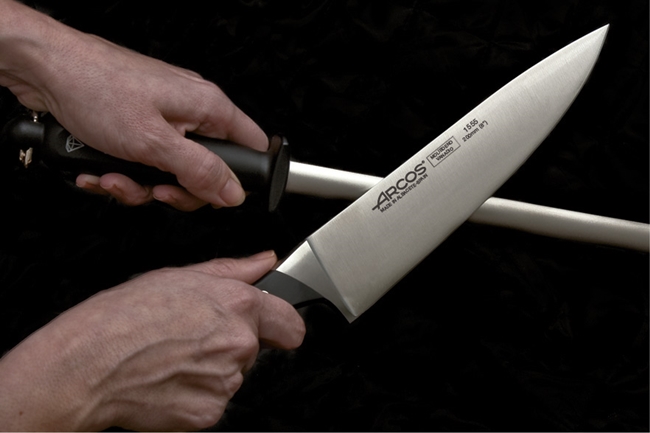 Arcos Hermanos SA is the first Spanish company with multinational scope and one of the oldest in the world. In the National Archaeological Museum of Madrid you can find pieces stamped with Arcos-Albazete, made by Juan de Arcos in 1745 and 1746.
In 1875 Gregorio Arcos Aroca converted a small workshop into an inudstrial scale factory, where they manufactured pocket knives, scissors and daggers.
A century later, Gregorio Arcos Villanueva began its international expansion; with three centuries of continuous research and improvement of its products Arcos has become an international reference in the cutlery sector.
The 2900 series has several manufacturing lines. Amongst these you will find a range for professional butchers used in slaughterhouses, the range includes skinning knives, butchers, stoners, fish knives, and cheese knives. The Riviera series designed for use by professional chefs consists of kitchen knives, santoku knives and peeler knives.
Whether you are professional or amateur you are sure to find all the prouducts you need for all your kitchen requirements with the Arcos brand. This family business is proud of its remarkable international recognition and its continuing development.
Compare Products
You have no items to compare.