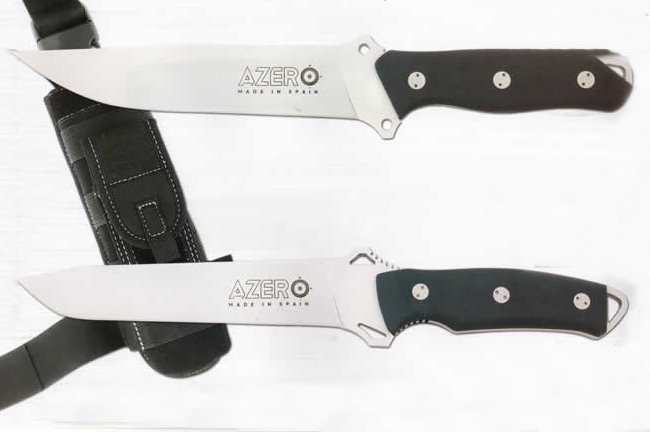 Azero is a new brand with an ancient tradition. Lead by one of the brothers from the prestigious Miguel Nieto knife factory, which is located in Albacete, it specialises in handmade knives, tactical knives, hunting knives and pocket knives.
Stealing the spotlight at the infamous trade fair (IWA in Germany) at the beginning of 2015, Azero achieved success in acquiring important distribution contacts in the European market.
The Azero brand is committed to using high-quality steels such as Bohler N695, D2 and Mova. In addition they use olive, ebony and walnut to create their wooden handles and also mikartas with its outstanding quality. The quality of the materials used and the long established manufacturing process has allowed them to maintain their already excellent position in the market.
Compare Products
You have no items to compare.