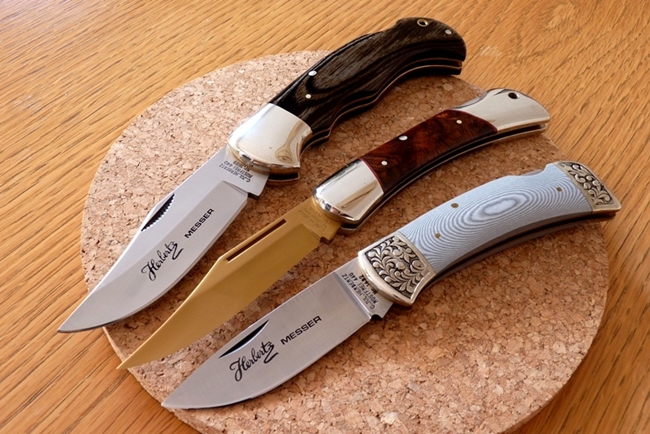 The Herbertz factory was founded in 1925 in the German city of Renscheid. For more than 90 years Herbertz has developed knives for all markets and has achieved worldwide success. As a result of their vast experience, long standing tradition, research and development, Herbertz has become one of the most efficient and modern companies in the sector.
Over the years, Herbertz has become well established in the paper, plastics, woodworking, food and steel industries with a wide range of quality products for use and purpose in all these different sectors.
Herbertz has been selling tools for the woodworking industry since 1925. The work tools are well known in the world markets and are commonly used in both the construction and furniture business. The product range includes brushes with saw blades and peeling knives.
The Herbertz paper knives guarantee the perfect slitting and cross-cutting. The great quality and longevity of the knives are clear to be seen. In the range, there is a wide variety of knives for cutting fabric, corrugated cardboard, sheet metal, plastic, wood, and steel for use in the food and leather industries.
When cutting and finishing metal, the choice of material is essential. Herbertz knives are manufactured for virtually all uses within the industry. They can be used for drilling and profiling due to their quality and their ability to be used in many situations.
Herbertz produces specialist tools for various branches of the plastics industry, They are perfect for shaping plastics, ensuring that professional recycling is always guaranteed.
The food industry benefits from Herbertz' vast range of products:- chain saws, circular knives, carbide saw blades, scrapers and cutters knives, saw blades and rasps for the starch industry. All products are made from tool steel of the highest quality.
Compare Products
You have no items to compare.
New Products