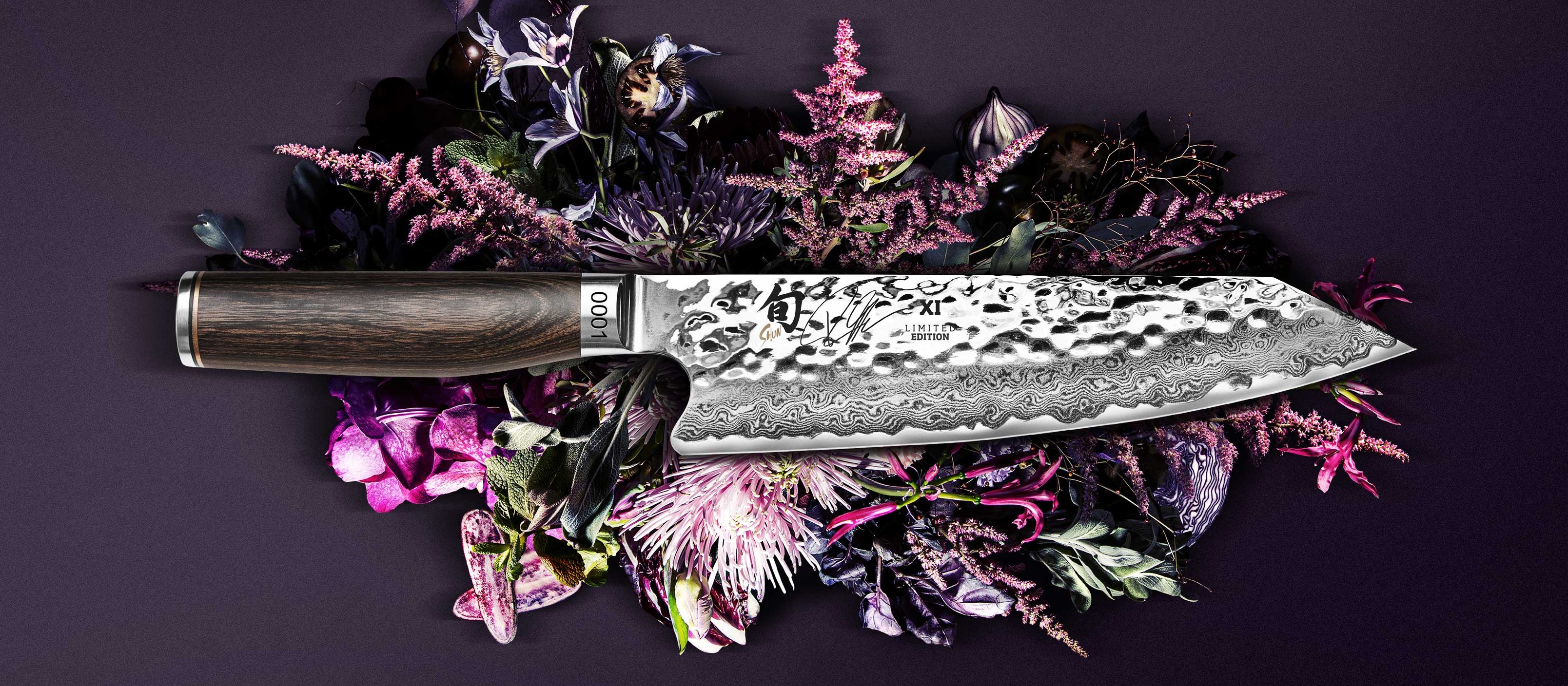 JAPANESE KNIFE | TOP KNIVES FROM JAPAN
A japanese knife are beloved by many due to their sharp blades, precision, and traditional design. Our traditional Japanese style knives are not only beautiful to look at and lovingly crafted, but because of their stainless steel blades, they can cut through hard meat, fish, vegetables and fruit with ease.
The range of traditional Japanese knives also includes traditional Japanese kitchen knives, like Usuba, Bunka, Yanagiba, santoku; Gyuto; Sabaki Nakiri, Deba and Santoku knives.Sujihiki. Our kitchen knives are made from high quality steel, so they can be used for a variety of tasks in the kitchen. From slicing and dicing to chopping, our Japanese knives are designed to provide precise and consistent results.
They also have beautiful handles, allowing you to get a good grip while using them. Whether you're looking for a single Japanese knife or a set, we have the perfect product for you. Our Japanese knives and sets are perfect for professional and home cooks who want to work with quality and precision.
We also offer Japanese knife sets with multiple blades so you can choose the ones that best suit your needs. Our sets are perfect for those who are just starting out with Japanese knives, as they include all the basic knives that you need in your kitchen. With a high-quality Japanese knife set, you can easily prepare all kinds of dishes, from sushi to grilled steak. Whether you're a professional chef or simply a home cook, you'll appreciate the precision and sharpness of these top-notch knives.
GET YOUR JAPANESE KNIFE MADE IN JAPAN
From the nakiri to the santoku, gyutos and pettys. If it's sharp, shiny and made in Japan, we have it. On the back of this passion and knowledge, we have put together a collection of Japanese knives from several makers. This is not intended to be a comprehensive range but rather to provide a selection of quality knives in a range of shapes and, importantly, at a range of price points.
JAPANESE KNIFE SETS FROM JAPANESE BRANDS
Shop Japanese knife sets for professional chef's at the best possible prices online and Free UK delivery over £100
Compare Products
You have no items to compare.