We can't find products matching the selection.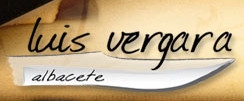 The delivery of this brand craft will be between 1 and 2 months, the pieces are custom made and handmade. To start making the knife, which price exceeds 700 euros, 50% will be requested in advance.
Compare Products
You have no items to compare.
New Products