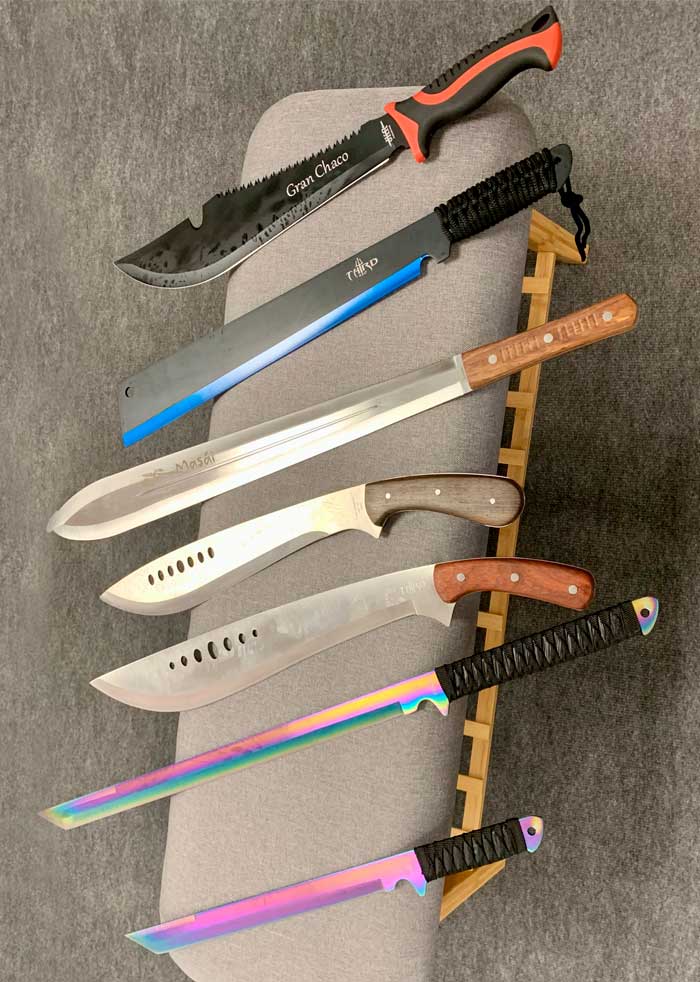 A machete is a cutting tool, also used as a weapon somewhat shorter than a sword.
It usually measures less than 60 cm and has a single edge. This edge is very sharp in the third of the knife closest to the point. Its tip protrudes above the rest of the blade and its forehead is curved.
Another of its characteristics is the quality of the metal used in the manufacture of its blade. In this way, they are able to tolerate extremely strong collisions consecutively without taking damage.
Machetes are used in many industries to carry out manual work that a machine could not do, since they are very comfortable to use thanks to their sharp tip, their lightness and their size. In addition, it is a versatile tool that can be used both in everyday life and in defense.
COMPOSITION OF THE MACHETES
Tip: allows you to cut and embed the blade of the machete to any element, whether object or surface, in a practical way thanks to its
form.
Loin: it is the anterior part of the machete blade, it is usually
completely straight and has no edge.
Blade: it is the most important part of the tool, the one that gives it
utility. It is a metallic and sharp part, especially at the tip, which
It allows to perform actions such as cutting objects and is usually curved.
Handle: part by which we keep the machete safely. Its shape must be ergonomic for greater protection.
MAIN USES OF THE MACHETE in daily life:
mow the grass
Outdoor activities: hiking, camping, mountaineering.
cut sugar cane
prune plants
open trails
cut weeds
hunting and survival
At H&K we offer a wide variety of machetes, whether it be field machetes, survival machetes, tactical machetes or agricultural machetes. Buy your machete knife online, we have the best brands of machetes.